Torpenhow Organic Cheese
Award-winning cheese, made by hand in our farmhouse dairy using fresh organic milk from our single herd, pasture fed cows at Park House Farm, Cumbria.
We're the Lee family, and we make delicious cheese by hand on our organic dairy farm.
We established the Torpenhow Cheese Company in 2019 at Park House Farm, our family farm on the northern edge of the Lake District in Cumbria.
Our aim was to turn the wonderfully rich milk from our Jersey-Friesian herd into creamy, deep flavoured organic cheese.
We converted an old hay barn just across the courtyard from our family home into a small dairy where, today, we make our beautiful cheeses.
Our organic milk changes with the seasons as it depends on which pasture our cows graze the day before. This means that each handmade cheese is unique, with a slightly varied background taste and texture.
Our Story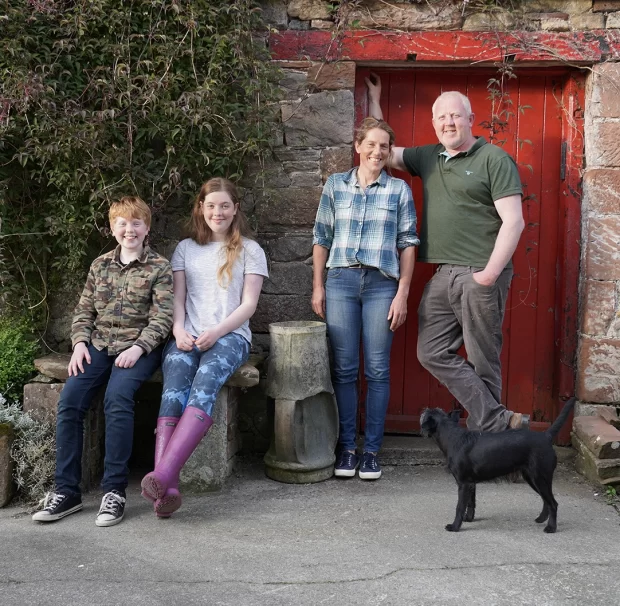 Our Organic Dairy Produce