More Awards for Torpenhow at the Great Yorkshire Show
Hot on the heels of our Trusmadoor cheese winning a gold medal at the International Cheese & Dairy Awards, Torpenhow's cheesemakers have won gold, silver and bronze awards at the Great Yorkshire Show 2022.
Held every year near Harrogate, the Great Yorkshire Show is one of the UK's foremost agricultural shows and attracts over 140,000 people to the 250-acre showground at the Regional Agricultural Centre.
Billed as a celebration of "agriculture, food, farming and countryside, with a respect for tradition while welcoming new additions", the Show features competitions for livestock and equine classes (including show jumping), working dogs and hounds, hives and honey and, of course, cheese.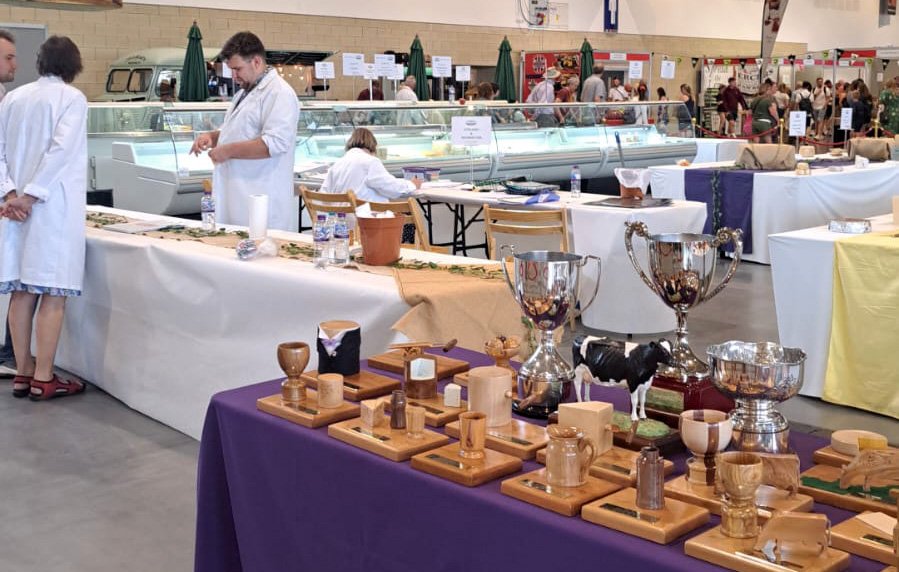 In the New Cheesemaker category, Torpenhow's cheesemakers were awarded Silver for Trusmadoor and Gold for the Red Leicester-style cheese, Binsey Red.
Park House Organic Cheddar came out on top with a Gold in the popular Medium Cheddar category, and also took a Bronze in the Modern British Territorial category.
If that wasn't enough, the final award to make its way back to Cumbria was a Silver for our Organic Cow's Milk.
"When it comes to awards, it's been quite a year for our cheeses to say the least." Comments Kimberley Lattimer, Sales Manager at the Torpenhow Cheese Company.
"Awards aren't something we ever set out to win and, to be honest, we've always been a little reluctant to enter them, but it is one of the best ways for us to get impartial, critical and focused feedback on the quality of our cheese and dairy products."
"Like the International Cheese and Dairy Awards, this was our first foray into competing at the Great Yorkshire Show and we were astounded at the sheer size of the event and the number of cheeses being judged."
"If you were to ask me a few months ago which cheeses would write the headlines, I would have probably suggested Three Hills Brie so to see Trusmadoor and Binsey Red scooping awards is brilliant and a real feather in the cap of Torpenhow's cheesemakers."
"When you consider that they have been making cheese for less than three years, it really is a great accomplishment and one they can all be incredibly proud of."
"However, whilst winning awards is always wonderful, it does put a little pressure on to produce even more cheese as demand naturally rises, but I think we can all agree that this is a nice problem to have!"
Main article image: the team of multi award-winning cheesemakers at the Torpenhow Cheese Company.