The Great Torpenhow Cheese Festival
The first ever Great Torpenhow Cheese Festival will take at Park House Farm, Torpenhow, on Saturday 23rd July from 2:00pm and we'd love to see you there!
We have big plans for our little festival where we'll be joined by great local food and drink producers, live music and, of course, plenty of delicious cheese!
An awesome line-up of Cumbrian and UK bands on our two stages are guaranteed to keep the day lively, and the night time even livelier!
Throughout the day there will be live food and cooking demonstrations and a chance to meet the cheesemakers, local producers and our special guest, Cheese Rex…
TEACHREX®
While the world might have come to an end for (most of) the dinosaurs, it never stops moving for the Joe and Sam from the TEACHREX® team who will be bringing their life-size velociraptor to the Torpenhow Cheese Festival.
Yes, you read this right – we have our own 4-metre long dinosaur roaring in for the day!
Mums and dads can find out more about TEACHREX® and Jam, their dinosaur, here.
We've got the (dung) Beetles!
We're thrilled to be joined by our good friend Rob Howe from LLM Farm Vets. Besides being an expert on the big farm animals, Rob loves the little critters that help keep our soil healthy. Join him on a 'Dung Beetle Safari' and discover the fascinating world down at ground level.
Literally dropping in…
Keep your eyes on the sky during the day as we have the incredible Osprey Skydiver Display Team! Ospreys are a team of highly experienced display and competition pilots who perform skydive displays throughout the country – and they are coming to Torpenhow!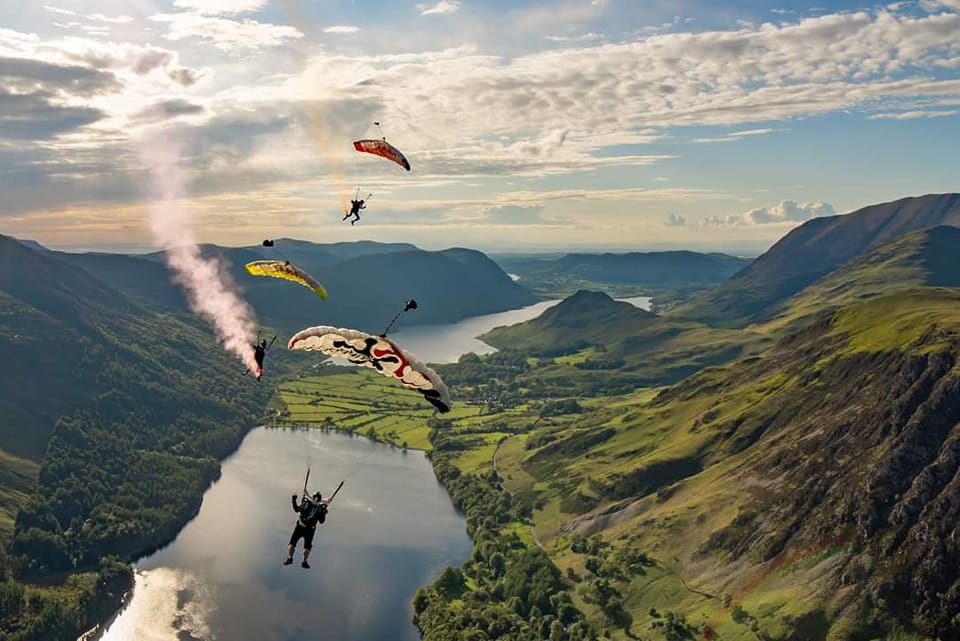 A Feast-ival for Everyone!
Jenna's Grill will be serving up prime burgers, pies and beautiful BBQ meats from local award-winning Tony Harrison Family Butchers.
And for those with a sweet tooth that needs satisfying, Be Bubbled will be serving up delicious bubble waffles; cooked while you wait, filled with organic ice-cream made with cream from the Park House herd, and range of sweet toppings!
After all that great food you'll be wanting to burn some of it off, and we've been devising a number of cheese-related sports and activities including cheese orienteering…
Our bar will be open serving a wide range of drinks including local beers, spirits and perhaps a few cheeky cocktails… we've heard the Espresso Martinis are not to be missed!
Everyone loves a good coffee, so why not have one of the best? The guys from the Moon & Sixpence Coffee House will be serving amazing Carvetti coffee and our own organic milk, crafting a humble coffee into an absolute work of art!
From live bands and activities, outdoor seating and eating areas, cookery tents and demonstrations with something for all the family, our aim is a great day of fun and fabulous food for all!
Well-behaved dogs are welcome at our Festival but must be kept on a lead at all times.
Festival Camping
Camping pitches available at Park House Farm for Friday 22nd and Saturday 23rd July – head over here to book.